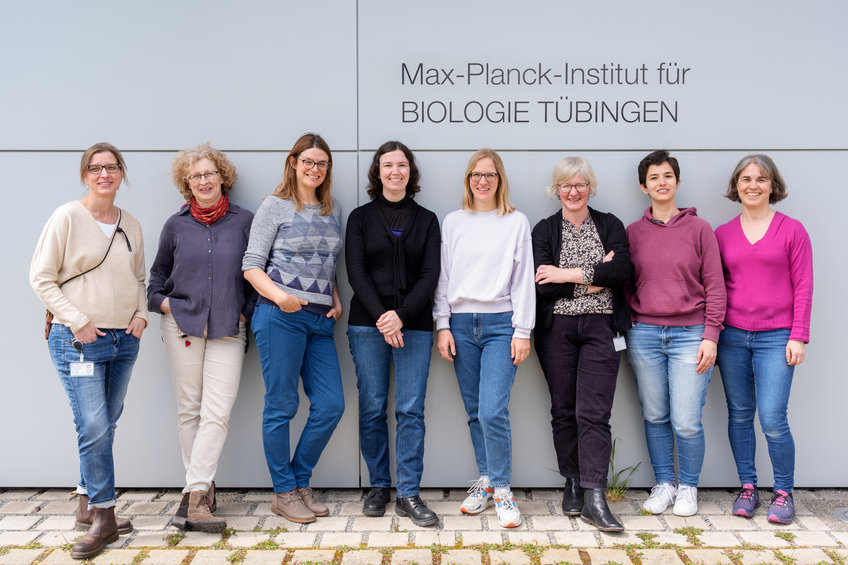 Researcher Support
The Researcher Support Team provides comprehensive support to all doctoral researchers, postdocs and faculty at the Max Planck Institute for Biology and the Friedrich Miescher Laboratory.
Around 74% of our over 120 doctoral researchers and postdocs come from abroad. They represent over 35 countries, creating a truly international research environment. The Researcher Support Team offers a range of information, advice and support to assist all researchers at each stage of their career. We are dedicated to ensuring you get the most out of your time here and fulfil your potential as a researcher.

Personal and professional development forms an important part of your doctorate and postdoc experience. The Researcher Support Team, in collaboration with other services, offers a program of tailored workshops and events for our doctoral researchers and postdocs.
Support for doctoral researchers
All our doctoral researchers join our structured PhD Program, the International Max Planck Research School (IMPRS) From Molecules to Organisms. The Researcher Support Team will welcome you to the program and provides individual advice at each stage of your doctoral research.
Support for postdocs
Pursuing your postdoc here means working in a supportive, interdisciplinary and stimulating research environment. We offer a number of development opportunities to help you excel in your current role and prepare for the next stage of your career path.
Support for international staff
As an international researcher coming to or working at the institute you will receive support with handling the burdens of bureaucracy in order to enable you to concentrate on your research career from the very beginning.