International Office
The International Office was established in summer 2018 in order to support international colleagues studying, researching and working at the Max Planck Institute for Biology and the Friedrich Miescher Laboratory with their daily lives. Some of the services offered include help with: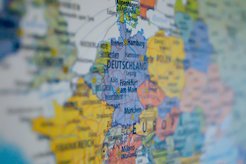 Visa applications and extensions
Arrangements before arrival
Registration with the city
Insurance (health insurance, liability insurance, etc.)
Opening a bank account
Flat hunting and accommodation
Day care centres, kindergartens and schools
Driving licences
Learning the language
Daily life (ranging from finding missed products to travelling, finding a doctor and understanding cultural differences)
Contact Us
If you will be coming to the Max Planck Institute for Biology or the FML and have any questions before your arrival at the institute, please contact our International Office Managers, Susan Jones and Ines Müller. They will be happy to help you.